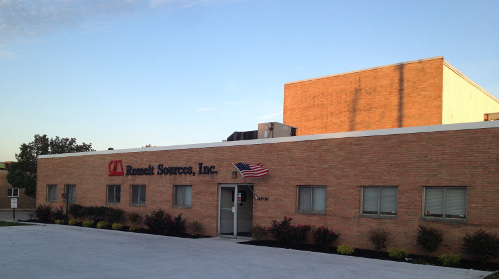 Since 1982, Remelt Sources, Inc has provided melt stock to an international array of precision investment casting, alloy sand casting and forging industry customers.  From our 30,000 square foot headquarters in Cleveland, Ohio, Remelt Sources links a network of world class metal producers  creating a single source for high quality, competitively priced melt stock.
Our experienced and technically trained customer service team focuses on helping customers make superior parts.  This commitment to meeting our customer's specific needs has helped us to become one of the premier suppliers in the industry, offering the widest range of remelt stock, outstanding customer service, and superior technical expertise.
Remelt Sources Inc Cleveland Headquarters
Remelt Sources Inc Darlington
California Warehouse
Momentum Shipping
c/o Roadex America, Inc.
1515 W 178 St
Gardena, CA 90248
Cleveland Headquarters & Distribution
Remelt Sources, Inc.
27151 Tungsten Rd
Cleveland, OH 44132-2940
+1 216 289-4555
California Warehouse Facility
Momentum Shipping C/O Roadex America Inc.
1515 W 178 St
Gardena, CA 90248
+1 562 481-3355
Darlington Manufacturing & Distribution
Remelt Sources, Inc.
1650 Mineral Springs Rd
Darlington, SC 29540-8044
+1 843-393-6065
Texas Warehouse Facility
Dallas Transfer
2424 N Westmoreland Rd
Dallas, TX 75212-4819
+1 214 631-5047
Request a Quote/Information Request
Administrative Information
© 2017 Remelt Sources, Incorporated.  All rights reserved.